Description
Your First Choice for New and Quality Refurbished Server, Storage and Networking equipment
Techbuyer helps businesses maximise their IT budgets by supplying cost-effective new and quality refurbished servers, storage, memory and networking equipment from over 150 brands including HPE, Dell, IBM and Cisco. Not only do we sell a large range of enterprise IT hardware, we also buy used parts and turn them into high quality refurbished IT equipment.
Founded in 2005, Techbuyer has grown from a company run by just two people to a global organisation with multiple warehouse facilities located worldwide. We have decades of experience in buying used enterprise IT equipment and selling new and certified refurbished IT parts and have worked with thousands of organisations worldwide.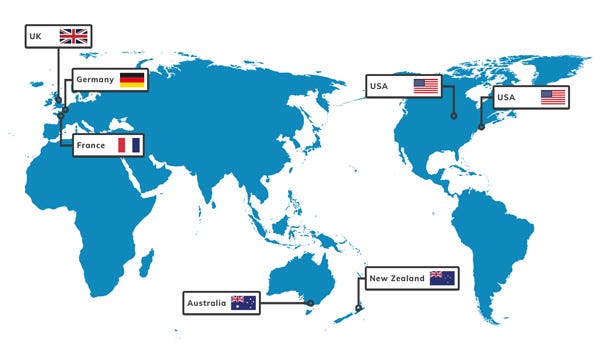 Our Global Infrastructure ensures Fast Quote Responses and Worldwide Delivery
From our seven world-class facilities in key locations including Australia, New Zealand, USA,  UK, France and Germany, we stock a huge global inventory of over 225,000 IT parts. We have stock locations across three continents and our 5-star rated sales team speaks seven languages, which has enabled us to ship our products to over 100 countries.
Our global infrastructure means that when you have a mission critical deadline, Techbuyer has all the resources to ensure you get your hardware as quickly as possible, no matter where you are in the world. As our customers grow their businesses, Techbuyer will continue to provide the infrastructure that meets their global requirements.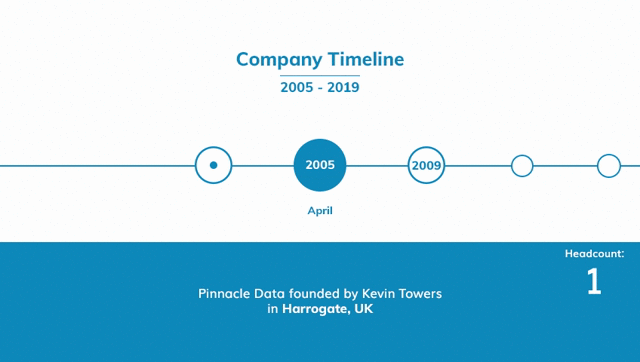 A Rich History of Providing Quality Products and Services
Founded in April 2005, by Kevin Towers in Harrogate, UK, Techbuyer has since grown to become a global leader in the provision of new and quality refurbished server, storage and networking equipment. Since then, we have had some notable company milestones such as opening our seven international sites across Asia Pacific, USA and Europe, increasing our product offering, winning numerous awards and featuring in many international industry publications.
More recently, we have developed partnerships with other companies, trade associations, government organisations and charities such as The DCA, WRAP, Sophos, Veeam, ASCDI and UNEDA to promote the environmental, cost and performance benefits of refurbished enterprise IT hardware.
APAC
In 2018, two of the Techbuyer UK team moved over 10,000 miles to open our first Asia Pacific sites to better serve our growing customer base in the region. Both team members each have over 15 years in the industry, and their expertise is put to good use in our 1,200 sq ft warehouse in Geelong, Australia and a sales and purchasing office in Auckland New Zealand.
Europe
In Harrogate, UK we have over 50,000 sq ft of warehousing and over 20 IT specialists on our sales team. We configure over 3,000 servers every year and data erase over 10,000 hard drives every month in our UK engineering facilities. In April 2017, we opened a sales and purchasing office in Goch, Germany, in order to better serve our growing European market. The German sales team speak five languages including German, Dutch, Spanish, Italian and English. In February 2019, we opened a sales and purchasing office alongside a 4,800 sq ft engineering and distribution facility just outside Paris, France.
USA
Our USA operations were founded in January 2014. When we acquired Memory Dogg in August 2016, we moved our distribution and engineering facility from Vancouver, Canada to New Jersey. In the following year, we opened a sales and purchasing office in Rochester, Minnesota. Our USA operations have been rapidly expanding ever since, now operating out of a 10,000 sq ft warehouse, where we test over 10,000 memory modules every week and stock over 8,000 product lines.